MSO-ED Hub
The MSO-ED Hub is an open counter of modelling, simulation, optimization and data science technologies for innovative companies and entities from all industrial sectors. Its services are provided by experts in MSO-ED from the Spanish Platform of MSO-ED Technologies, both from the academic field (universities, research centers and scientific organizations) and from the non-academic field (industries, companies, hospitals, technology centers and administrations).
All interested entities can submit their innovation needs to the hub. Through a support process led by expert professionals, the feasibility of addressing them through MSO-ED technologies is analysed and, if so, the best path to a solution is sought.
The MSO-ED Hub represents a new paradigm of public-private collaboration that allows a bidirectional transfer of knowledge between the Academia and the Industry. It also have specialized technology translators, and the support of the platform's Technical Secretariat, led by the Spanish Network for Mathematics & Industry Network (math-in).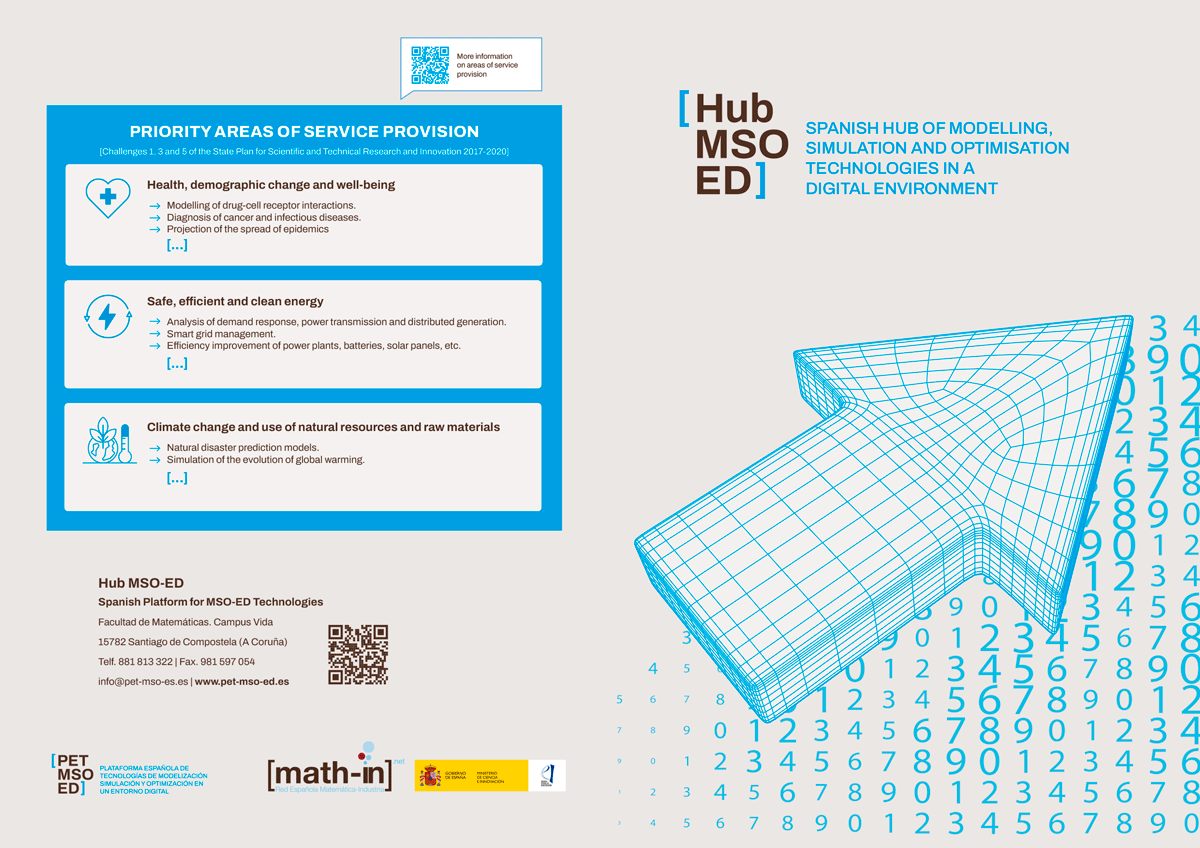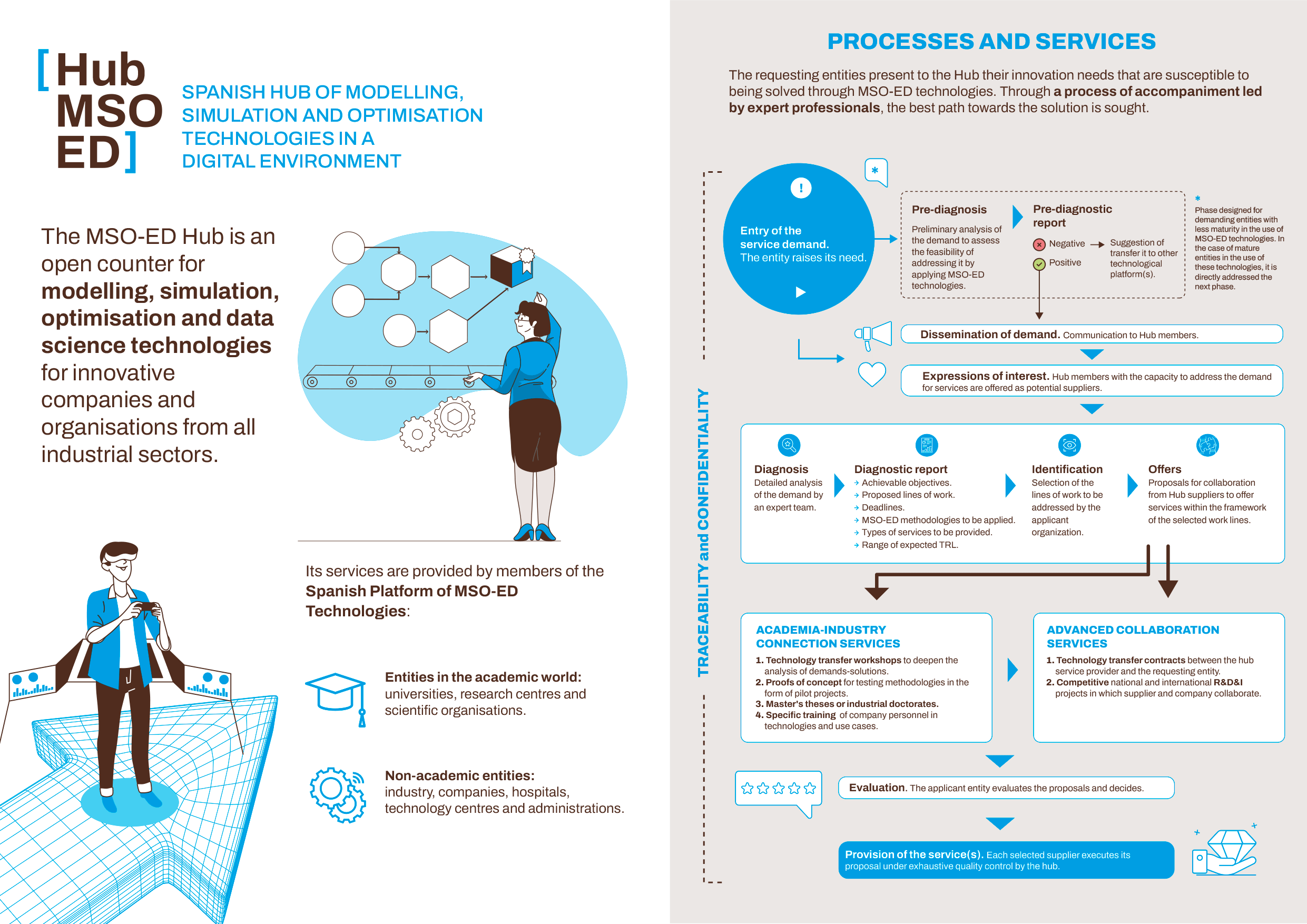 Download the MSO-ED Hub flyer :